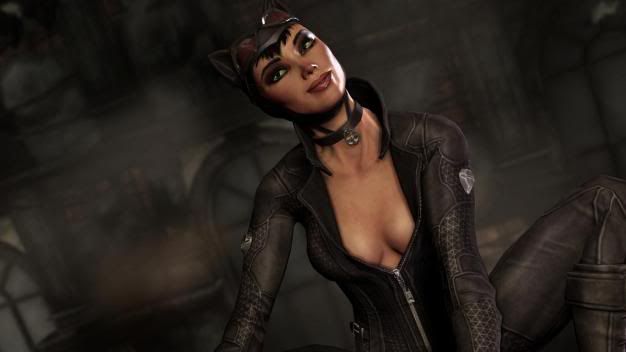 Batman Arkham City Review
By Ashvanale
Batman Arkham City is the sequel to Rocksteady's Batman Arkham Asylum, Where we followed Batman on his adventures inside Arkham asylum and defeating such villains as Joker,Harlequin and few more staples of the Batman comic, So What is Arkham City? in a nutshell it's like the same game, Batman is in Arkham City battling a plethora of classic batman comic book villains while saving Gotham city yet again.
The game's protagonist is none other than Bruce wayne (voiced by Kevin Conroy) and now he's being targetted by Doctor Hugo strange, The game starts off with "Bruce Wayne" getting arrested and throw into Arkham City and from there on, after a few minutes of bruce way awesomeness(?) We get to be…. The Batman, And from there, oh boy it's just amazing how this game evolved, Looking at Arkham Asylum where you think the game is perfect, Rocksteady for some reason outdid themselves with this sequel.
Sound – It is amazing, Gliding around arkham city while you hear minor chatter of the inmates or the bare "ambiance" brought to you by the enviroment is nothing short of amazing, But oh my god once you get into combat and all that, the Epicness will ooze out of the game, Heck that's just punching thugs left and right, Imagine the amazing scores they use while fighting bosses. I  can't stress this enough so i'll just throw this out here, The soundtrack of this game just Toppled off "The Batman" soundtrack from old school NES, yes it's that Good.
Controls – Ahh yes most of the time comic book games can have awkward/stiff controls, but not on this one Everything fits like a glove from dashing/gliding/punching/sliding, Everything is just amazing, There are no stiff moments in combat here, none at all, Heck everytime batman throws a punch you might actually you are the one throwing the punch, Combat is so fluid that it feels more of a reward rather than a chore.
Gameplay – You are Batman, nothing more can be said, From Punching baddies to lurking in the dark to finding out different ways to defeat Goons and bosses alike, Infact that itself is the "Puzzle" While nothing can be more exciting than gliding through Arkham City and meeting other villians.
Summing this review up, The game is amazing, That's it, Go buy it right now, Go!. from the epic soundtrack to the fluid controls to the addictive Batman gameplay there's nothing that could go wrong with this game, And you know what? You can also play as Catwoman/Robin, and expect alot of alternate batman costumes from the first Tim Burton batman to the dark knight batman as DLC.
Batman Arkham city gets a 9.5/10
Pros:
Fluid Controls.
Top notch soundtrack
easy to pick up gameplay
Post game DLC support.
Cons:
Rocksteady is gonna pump this game with non story related dlc.
Techinical issues for the 360 (it's something with the whole pre-order catwoman DLC)
Camera can be a little weird especially when you do a takedown.
Player Robin as a Dlc character.
There you go guys, This is one Heavy contended for the game of the Year.
Incoming search terms:
harlequin batman
batman arkham city harlequin
harlequin joker
batman harlequin costume
batman arkham asylum arlequin
batman harlequin
harlequin from batman
harlequin comic batman
after defeating joker batman arkham asylum
batman arkham city arlequin
batman arkham asylum joker defeated
the joker harlequin